Regular price
Sale price
$26.00 USD
Unit price
per
Sale
Sold out
Share


Katana Letter Opener MT-34TH
Miniature Sword of Japanese Samurai & Letter Opener with high quality


Brand New Features
Holder & Hand Guard
Letter Opener can be held unsheathed or sheathed.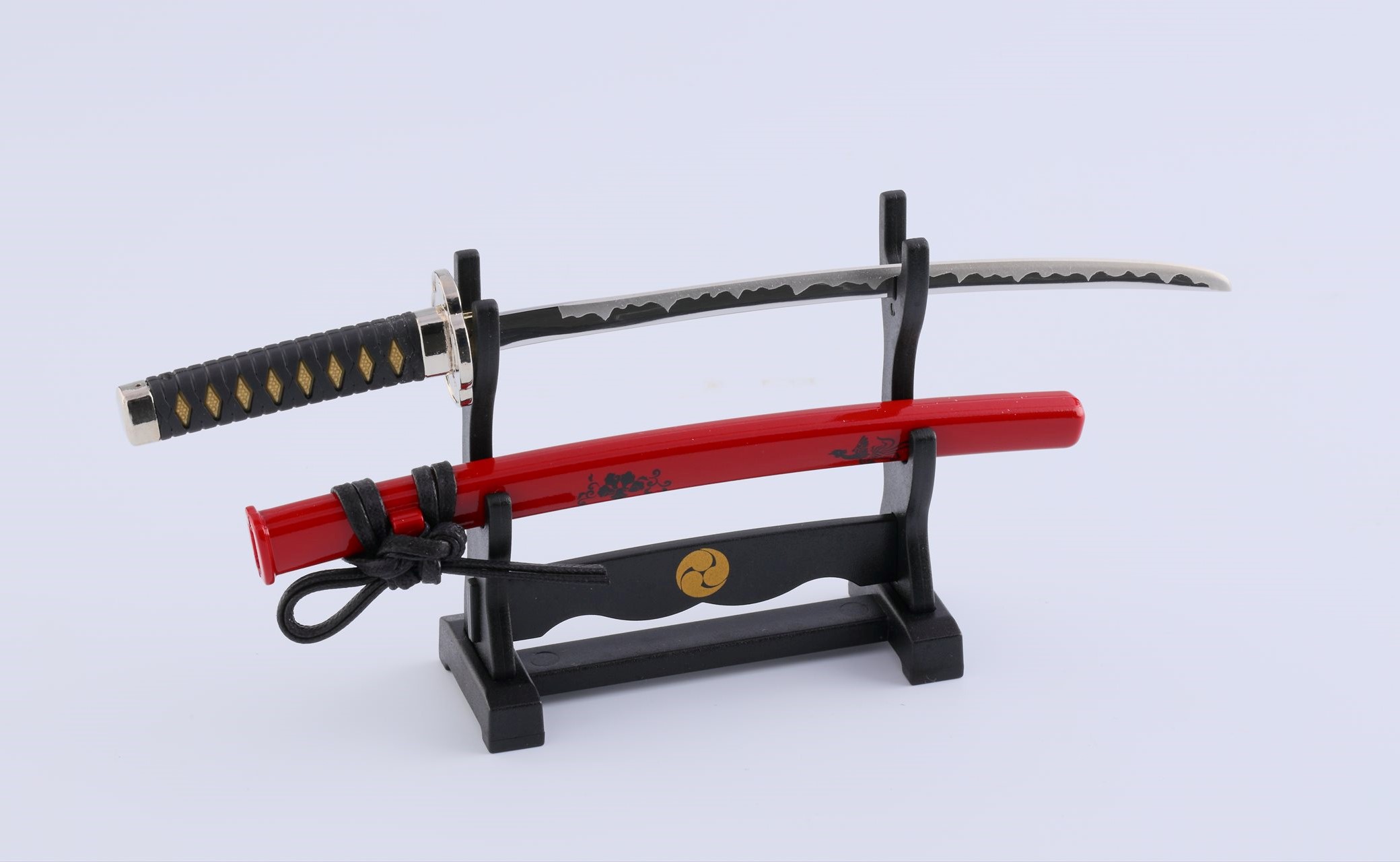 Detailedly depicted hand guard of Katana which Hijikata TOshizo, the Samurai of this model, really possessed.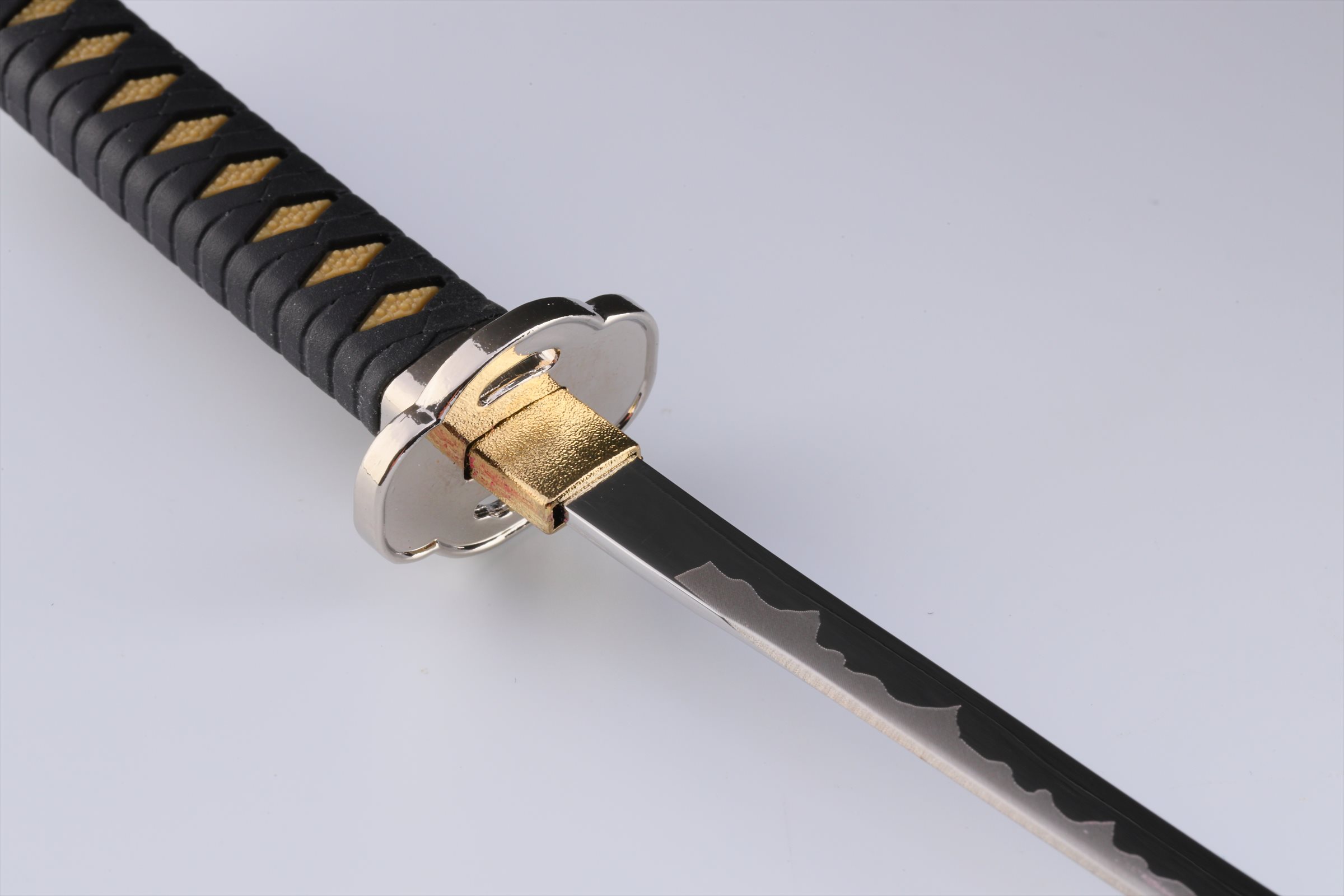 Design
-Real Sword-

Katana Letter Opener was produced with motif of really existed Japanese Samurai Hero's Sword.

MT-34TH is inspired by sword of Hijitaka Toshizo
The features, such as family crest on sheath, color of strap, shape of handguard etc., are reproduced based on historical materials.


Who is Hijikata Toshizo?
 was a Japanese swordsman and official of the late Edo period. Japanese warrior. As Vice-Commander  of the Shinsengumi.
Cutting Quality
-Sharp & Safe-
Sharp Blade
When you open envelopes, you will realize the sharpness of the Letter Opener, because the craftsmen of this knife sharpen the blade manually one by one.

Safety
Unlike the other kinds of knife such as utility knife, you have fewer risk to get a cut when you use this product because the blade is sharpened for letter opening use only. Moreover, you can hold the item with Stand Holder in safe condition if you want to put it on your desk.



Country of Origin : Seki, Japan
Famous Japanese Sword-Producing Area
Seki city in Gifu Prefecture is famed for its production of Japanese swords. It is said that swords made by Seki's artisans do not break or bend, and are very sharp. This letter opener in the style of a Seki sword was made by skilled craftsmen who have inherited the traditional sword-making techniques.

Contents
- Letter Opener 
- Stand Holder

Specifications
- Full length : 8" (210mm)
- Blade thickness : 0.07" (1.8mm)
- Blade width : 0.9" (23mm)
- Net weight : 1.23oz (35g)
Caution
- This product is intended to be used for opening envelopes only. Use for any other purpose may result in injury.
- The product's blade is sharp. Use caution when handling in order to avoid injury.
- Store the product in its case when not in use.
- Keep this product out of the reach of children and infants.


Handling Instructions
- To retain the sharpness of the blade, do not use this product to cut any objects.
- Keep the product away from fire and other sources of heat to prevent deformation.
- If the product gets wet, dry it with a dry cloth to prevent rust.
- Store the product in its case when not in use.

Advisory Notifications
- This product is intended to be used for opening envelopes only. We do not assume any responsibility for any injury, damage to property, or any other loss arising from the improper use of the product, or its use for an unintended purpose.
- This product cannot be taken on board an aircraft.
- Carrying this product in public may be a criminal offence in your jurisdiction. Seek confirmation from your local law enforcement authority.
View full details